It's been a turbulent year. Unexpected in so many unfortunate ways. A year that would have been hard to forecast this time last year. And yet, there were a number of winners in the real estate market this year fueled by record-low housing inventory, near-bottom interest rates, and a pandemic that has retuned homeowners' required amenities in their homes. This begins with a large number of people moving into the state.
The state of Iowa had the fourth largest gain in the number of migrations by state, according to the National Association of Realtors®, with the population shifts due to the pandemic. Home sales in Iowa rose 14.8% in November, according to the Iowa Association of Realtors®, with a 9.4% higher median sales price than last year.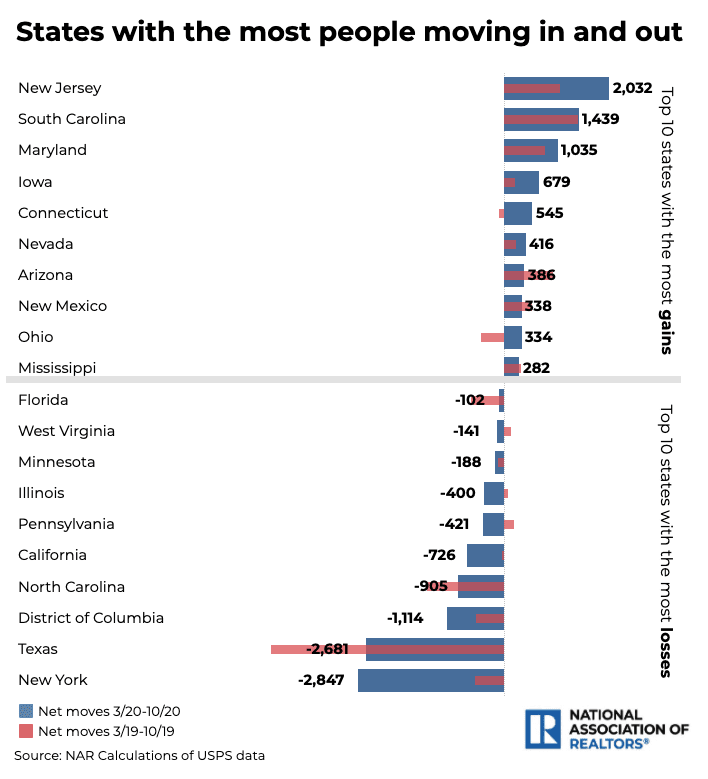 Pandemic Migration by State, according to the NAR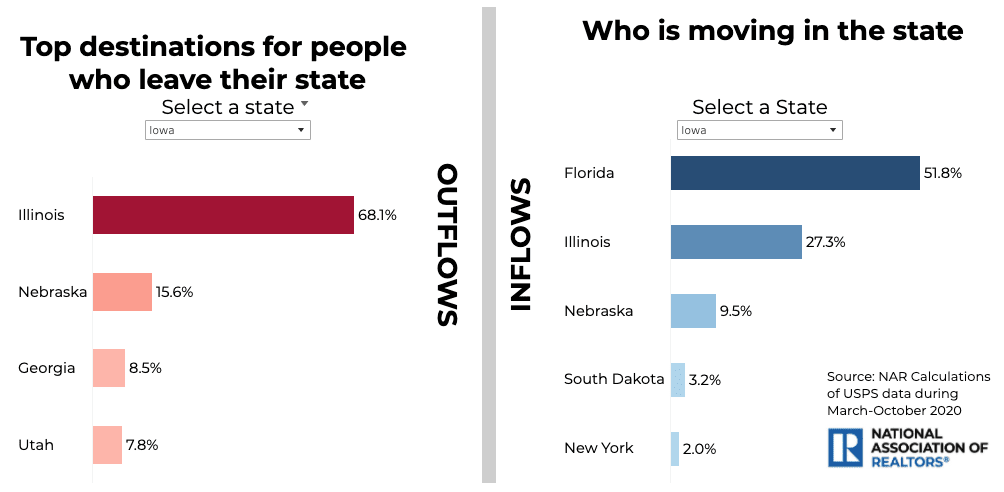 Top migrations in and out of the state of Iowa, according to the NAR



The record sales start at the top with the luxury market recording some of its biggest sales. Low interest rates have moved buyers higher up in their qualified home price range. The pandemic has forced homeowners to spend more time at home and that has increased the value-emphasis placed on items such as walk-in pantries, sculleries, home offices and accessible "third place" destinations—whether that be items like an in-ground pool or a community neighborhood that has nearby parks, trails and outdoor community spaces. Within the luxury market, there have been an increase of 19% in the number of homes sales above $500,000 then in 2019. The result is a shortage of inventory currently for this market segment. This trend has continued its performance in the new construction sector.
The number of new construction homes sold in the Iowa City area increased 10% in 2020 as housing inventory remains low and homebuyers opt for new trends and suburban areas that are associated with many new construction builds. New construction costs related to land, materials and labor have been increasing in recent years but the pandemic crippled the supply-chain driving material and labor prices higher. As the average price of new construction homes increased, the cost for an introductory new construction home priced out many first-time buyers. The cost for a new construction home has increased—previously starting in the $200,000 five years ago, $300,000 three years ago, $400,000 last year—to starting in the $500,000 heading into 2021. The rise in costs have locked many homebuyers out of the new construction market.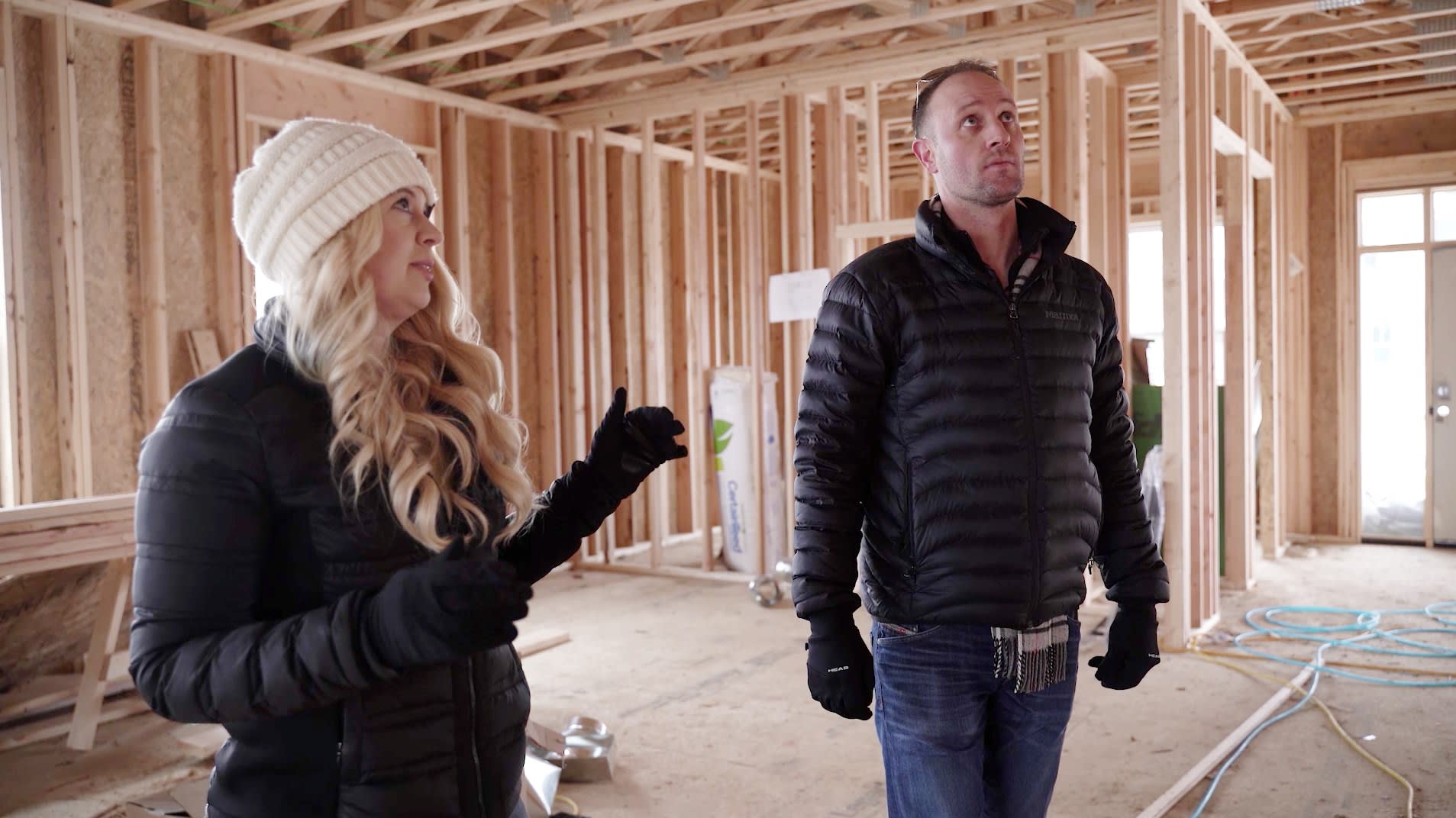 Builder Amy Pretorius of Elevation Home Builders surveys one of new construction builds. Elevation is building 11 new construction homes priced above $500,000 for the 2021 market

Luxury new construction homes, however, increased sales with the average sales price increasing 9% in the Iowa City area market. Demand for this segment is booming with the nation's largest luxury home builder company, Toll Brothers, reporting a 48% increase in the number of new construction reservation deposits, reports the Wall StreetJournal in their December 9, 2020 article, "Strong Housing Market Lifts Toll Brothers Sales." This is a continued result of the pandemic and buyers in search of bigger homes in less crowded areas where they can work remotely and enjoy more space. But not all housing types are performing equally.
Condominiums have struggled during the pandemic with their shared halls, smaller spaces and urban settings. Many of the big city amenities such as being close to restaurants and local shops have been closed or are running at limited hours due to the epidemic. Not only have condominium sales numbers decreased but their values have declined as well with homebuyers relocating to suburban neighborhoods. This shift away from central business districts could be a long-lasting effect of the pandemic on our city centers whose popularity had drove up real estate prices in the past. The flight to suburbia reverses a trend towards urbanization that gained momentum in the decade before the pandemic. As more people work from home, this trend could continue far past the end of the pandemic.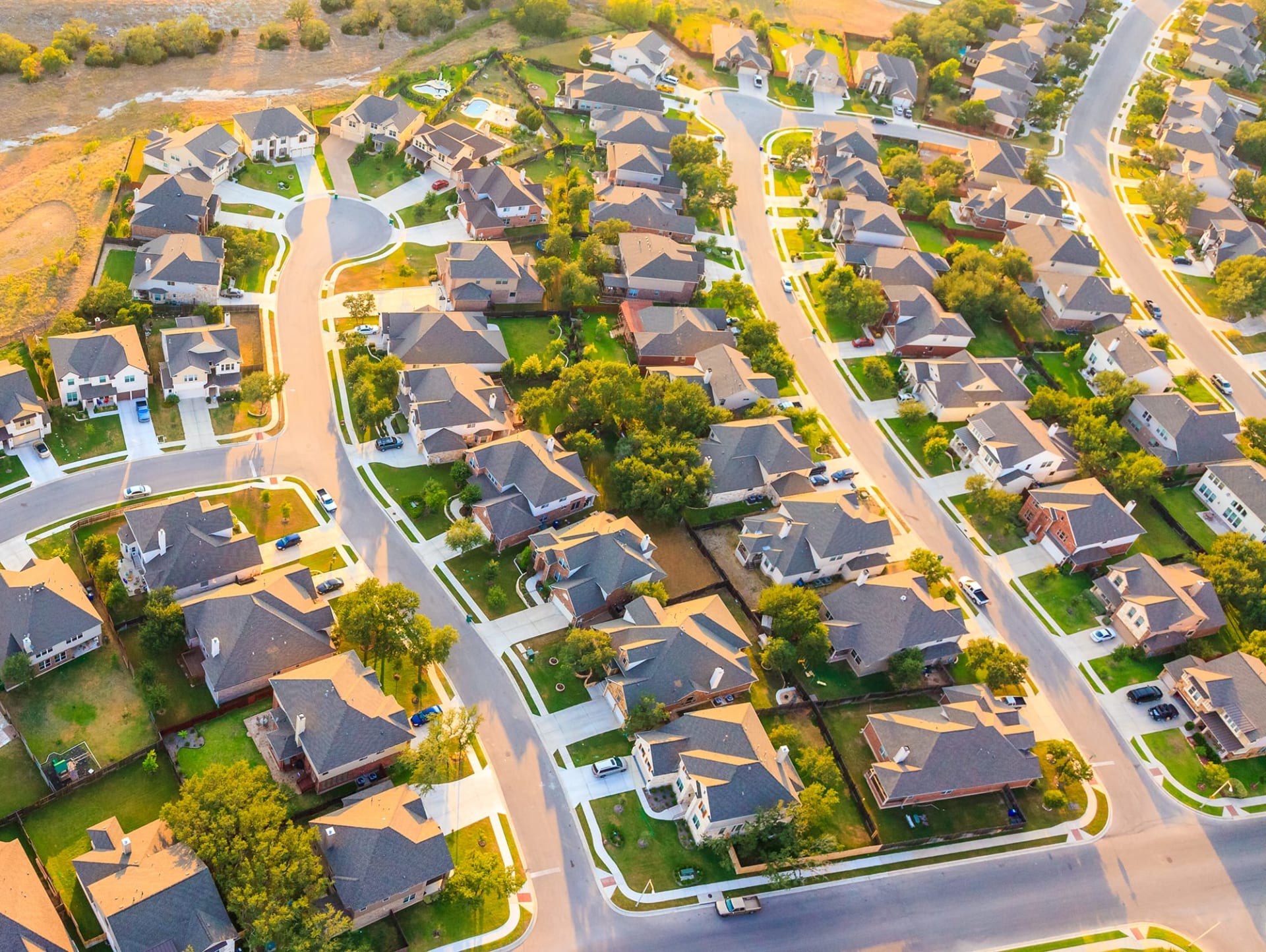 The suburbs gained the most movers during the pandemic with three key takeaways: (1) suburban homes offer more room and outdoor space for the dollar; (2) fewer people are commuting to work; and (3)there is less to do in the cities

The resulting takeaway from the pandemic is a desire for more space. This homebuyer attribute of having"more space" doesn't translate to just square footage but also a trend for more room from neighbors causing a growth in suburban popularity. Getting more space for the money is what created suburbia and the pandemic has drawn attention back to this attribute, upended a decade long urbanization trend.