New condominium developments have become popular headlines in local news with a number of new projects under way. This local trend—with condominium sales increasing 9.4 percent in Iowa City and Coralville from three years ago—reflects a national trend in city centers, and a resurgence in urban living. With many condominiums in walking distance of places to shop, restaurants, and other places of interest, the urban trend is an affordable option where building space has become scarce and prohibitively expensive for single-family homes. Many condominiums have resort-like amenities, and because people are living busier lives, these homes provide attractive lifestyles with convenience and low maintenance.
During the past three years, I have represented nearly 150 buyers and sellers purchasing in multi-home condominium buildings as well as duplex and multiplex townhouse and ranch-style condo groupings in the Iowa City/Coralville area. I represent and sell a number of popular condominium developments including The Oaks and The Maple in the Peninsula Neighborhood, One University Place in University Heights, Plaza on Fifth in Coralville, and Elk Run on Foster Road. But while condominiums are an attractive lifestyle choice for many prospective buyers, it is important to evaluate whether buying a condo is the right fit for you, and for you to know what to look for.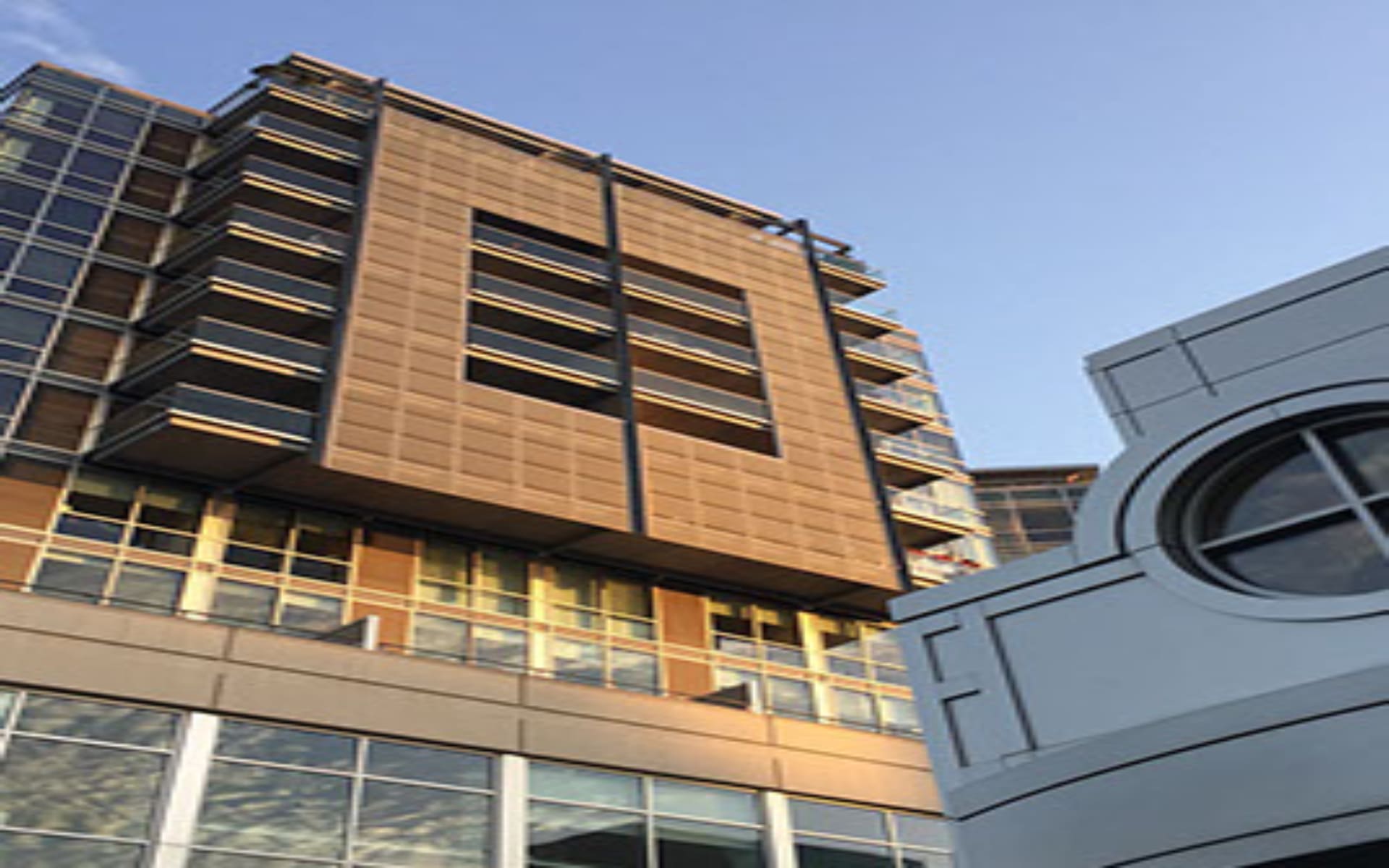 A condominium (commonly known as a "condo") includes portions that are owned by the resident while others—known as "common areas"—are owned and shared collectively by all of the condominium residents. This means there is communal ownership, which includes the roof and other exterior surfaces, shared interior walls, floors/ceilings, and common areas such as lobbies, elevators, hallways and shared garages; and amenities such as exercise rooms. Common areas typically are governed by condo home owners association documents that include rules and guidelines.
Five Perks of Owning a Condo
There are advantages to owning a condo:
(1). Convenience and carefree living are common affinities of condo owners looking for low-maintenance responsibilities. Many condo associations (HOA's) maintain common areas inside and outside (maintain grounds, repair exterior items such as the roof, interior items such as cleaning of carpet), and engage a management company to carry out such tasks. When you own a typical non-condo home you are responsible for all the maintenance inside and outside on the property, including the care and upkeep of the yard. Along with hours of labor, this requires purchasing extra tools and equipment for maintenance, resulting in an investment of time and money. This makes condos popular with people who want little upkeep at home, and who like to be able to "just close their door" worry-free to travel. These often include busy professionals, graduate students, retirees, or those who simply do not want to handle maintenance.
(2). Condo owners are also looking for well-run, secure, and convenient communities. Many condo buildings include amenities such as a clubhouse or exercise room, and are social communities featuring building events and gatherings.
(3). There are few gated communities in the area and the security a multi-condo building provides--including locked entries, secure garages, and some having doormen or professional security--provide an exclusive and safe living environment where a neighbor is a door away. For retirees and other seniors, stacked-flat condominium buildings (each home is on a single level with elevator access) also provide "aging-in-place" convenience without the need for stairs.
(4). Location, location, location—the three-word synonym for desirable real estate is an attribute of condominium developments where the explosive growth in urban centers has created demand for housing close to downtown amenities in many metropolitan areas. The attractiveness and limited space in growing urban centers, however, can make owning a traditional single-family home cost-prohibitive and next to impossible in areas such as downtown Iowa City.
(5). Condos are typically more affordable. A condo can be less expensive than buying a comparable house in the same location. Consider a condominium in the popular Peninsula Neighborhood where single-family homes start at $289,000 but condominiums can start as low as $130,000. The savings on purchase price extend to savings on maintenance as well as utility bills. Due to economies of scale and shared walls, condos generally have lower utility bills, and some condominium buildings or communities share utilities expenses such as trash removal or Internet and cable discounts.
Five Tips for Purchasing a Condominium
When purchasing a condominium you need to remember you are purchasing a communal building. Here are five tips for purchasing a condominium:
(1). Ensure you get a copy of the budget. Underfunded reserves for capital improvements such as exterior elements including roofs and painting will create future assessments—extra amounts assessed to owners beyond monthly dues. The older the building, the more likely will be the need for future repairs. A good rule is to be sure 10 percent of the association's annual budget is going into its reserve fund.
(2). A well-managed condominium association is as important for budgeting as it is for ensuring common property is maintained, proper financial and other records are kept, and association covenants are upheld. The most effective property manager is a third party (not a resident who lives within the condo building or development). The property manager is responsible for hiring maintenance services and tactfully managing complaints and issues that arise. A well-managed association will also ensure owners' dues are current. If you live in a four-plex condominium and one homeowner is behind on dues, 25 percent of the association's budget is behind.
(3). As a resident you're buying a piece of your building. All of the amenities and maintenance services cost money. That money is paid in the HOA fees you pay each month. Watch out for bargain-priced condominiums with high maintenance fees. If you buy a $200,000 condominium and pay $180/month in association dues, you will have a monthly liability of about $1,130/month (at a 4.0% interest amortized over 30-years). If you buy a less expensive $180,000 condominium with the same interest rate but now pay $240/month in association dues, you will have a monthly liability of about $1,100/month. If amenities in both buildings are the same, the higher priced condominium is a better purchase as you are paying more towards the equity of the home each month than with the lower-priced condominium with higher dues since the dues payment is a sunk cost.
(4). If you are looking at poorly advertised floor plans for a condominium building, it might appear that all floor plans in the building are the same. Carefully consider the views from the particular condo you buy, as views are a big part of the "location, location, location" phrase in real estate. No two condominiums are the same, even if they have identical floor plans and finishes.
(5). A condo complex often is a large building, and it's important to understand that buildings will have issues. I have yet to sell a condo where the building has not at one point had some sort of problem, big or small, that needed remedying. The credibility of the developer and builder to return and fix problems is an important element of the warranty on a new building or the problems you may face in an existing building if you purchase a resale.
Looking to Buy?
Negotiating an offer for a condo, therefore, needs to include an addendum requesting the review of the condo documents including covenants, bylaws, the latest minutes (from the most recent home owners association meeting), and most important, a copy of the most recent budget/financial statements. These documents will assist in seeing how the condo building operates and is governed. It is also important that your agent understand condominium financing options, which can be different from purchasing a single-family home.
Condos are an attractive lifestyle choice for many prospective buyers, particularly in the Iowa City/Coralville area where real estate is expensive and location/amenities continue to grow. Such homes are popular among first-time homebuyers, retirees, ultra-busy professionals, care-free lifestyle seekers, and are a great affordable option for owning a vacation home. There are many current and upcoming projects in the urban areas of Iowa City/Coralville that offer an exciting lifestyle alternative to a suburban single-family home. Condos are not better or worse than single-family homes, but depending on your situation could be the right choice.