For those with an appreciation for traditional homes, replicating the craftsmanship of the old world artistry is challenging. As trends to add wood accents and natural elements to the home become more popular, an industry is being revived to supply wood elements. Millwork companies, salvage stores, and carpenters are working on hand-carved elements to embellish stately homes.
From restored antique decorative ornaments and doors to rare wood species and providing precise millwork and carpentry for built-ins and custom projects, wood is bringing a natural element inside the home while creating a modern and stately look. With built-ins such as bookshelves still being popular, a shift to adding built-in benches and lockers in the mudroom took off in the last decade. Shows such as Fixer Upper helped fuel the farmhouse trend and now the new industry trend incorporates natural elements to the home.
In wood flooring, heavy wood-grain species have become popular particularly as the wide-plank design continues allowing a larger wood surface to showcase the graining. Natural stained cabinetry is coming back in trend including light stained cabinets or dark cabinets such as walnut. Wood wall-paneling is also popular including shiplap or pine panels.
Additional accents include custom wood shutters, recycled wood mantles for the fireplace, wood beams in the living areas, salvaged wood doors, wood counters in place of granite or quartz, and wood ceiling details. These finishes add unique character and an artisanal formality to spaces.
Below are some trends featured in Iowa City homes from some local builders:
‍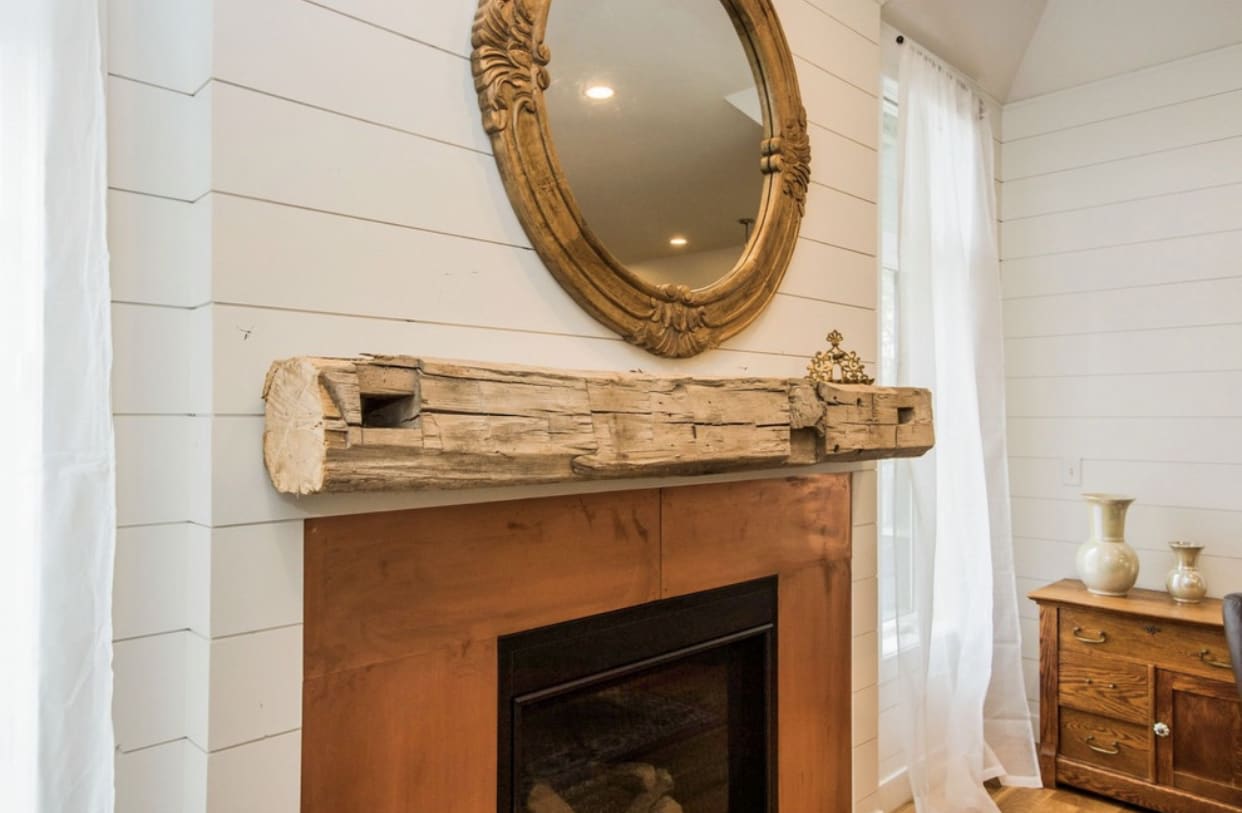 Matt Boileau uses a rustic beam for a fireplace mantle to add warmth to this modern home renovation featuring shiplap walls and a copper fireplace surround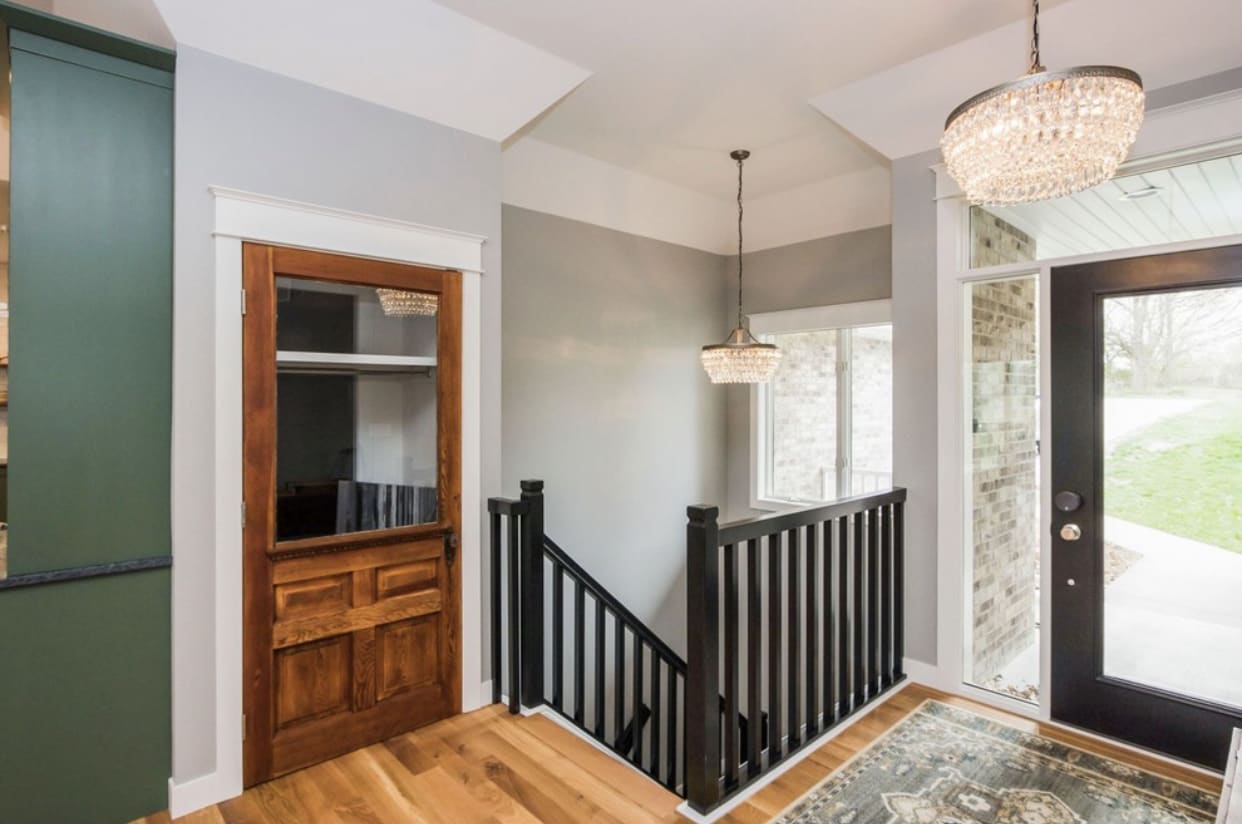 The beam and old farmhouse door used by Matt Boileau also have a story, sourced from the owner's late 1800's family farm in Wellman. The beam character is in its hand-scraped hewn cuts.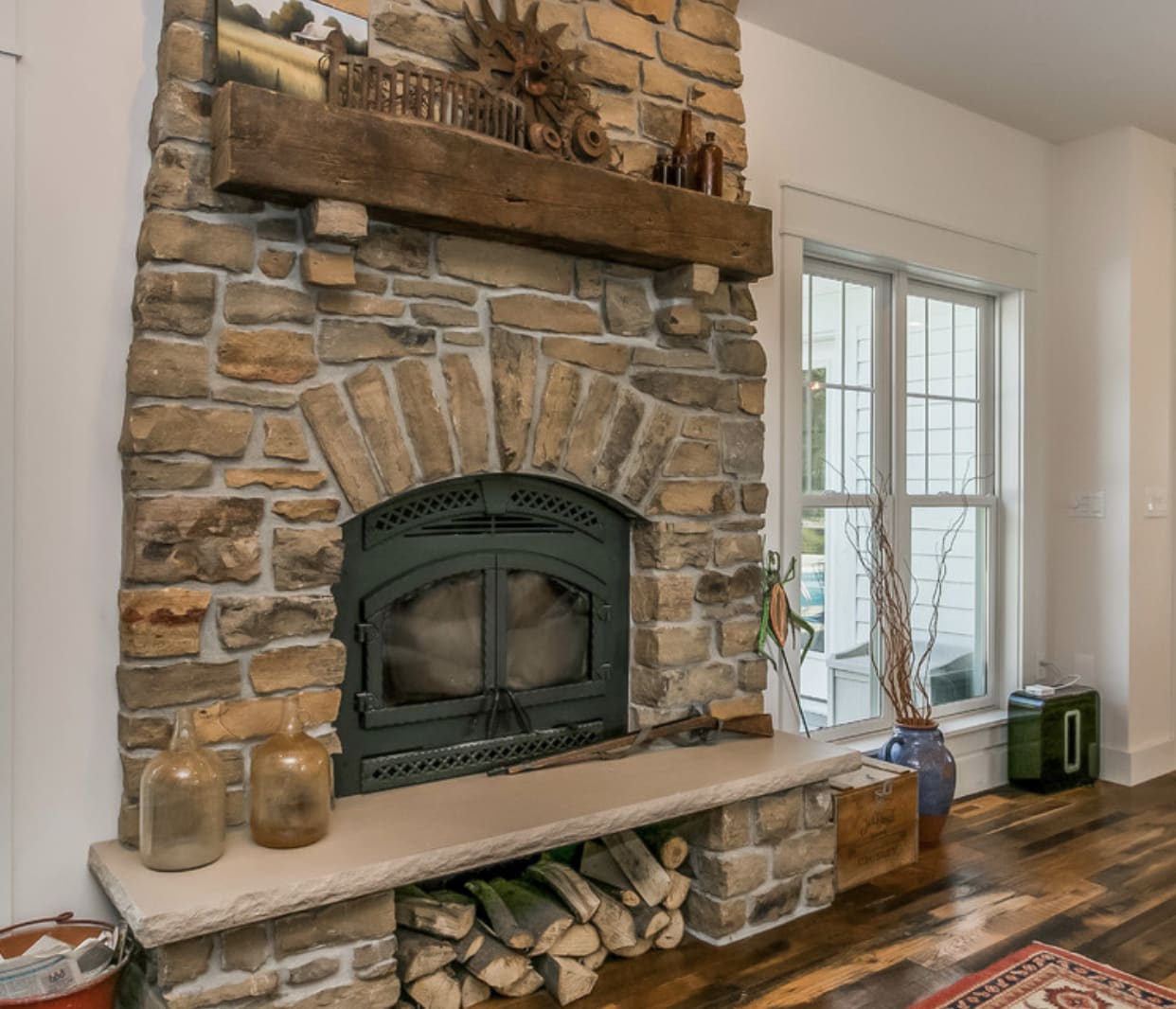 Gary Frakes of Frakes Construction incorporates a salvaged beam and reclaimed hardwood flooring to this modern farmhouse custom build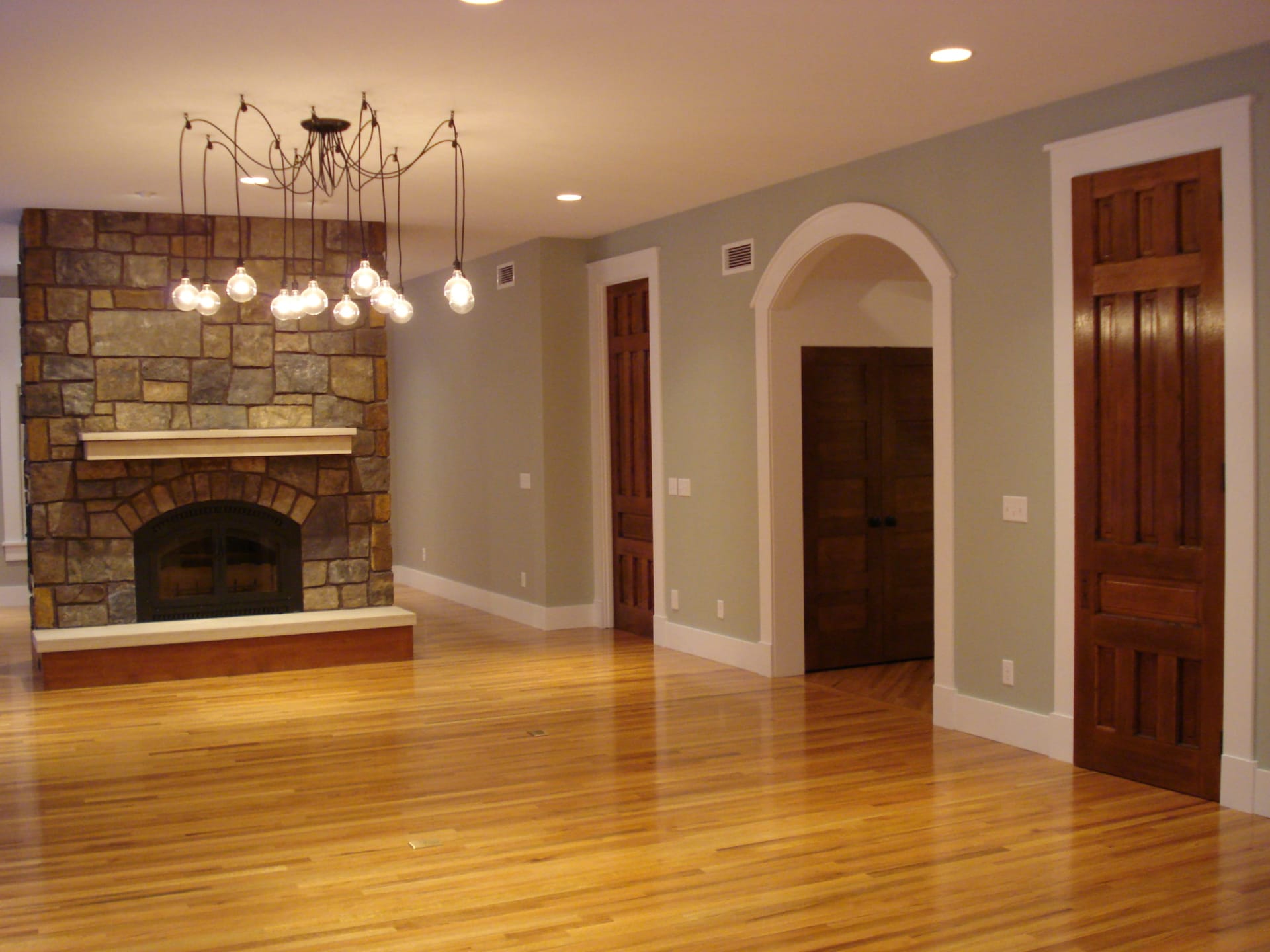 Gary Frakes of Frakes Construction used reclaimed doors in all rooms of this new construction custom build home. He had to source doors from a number of different salvage stores across Iowa to complete the homes large number of doors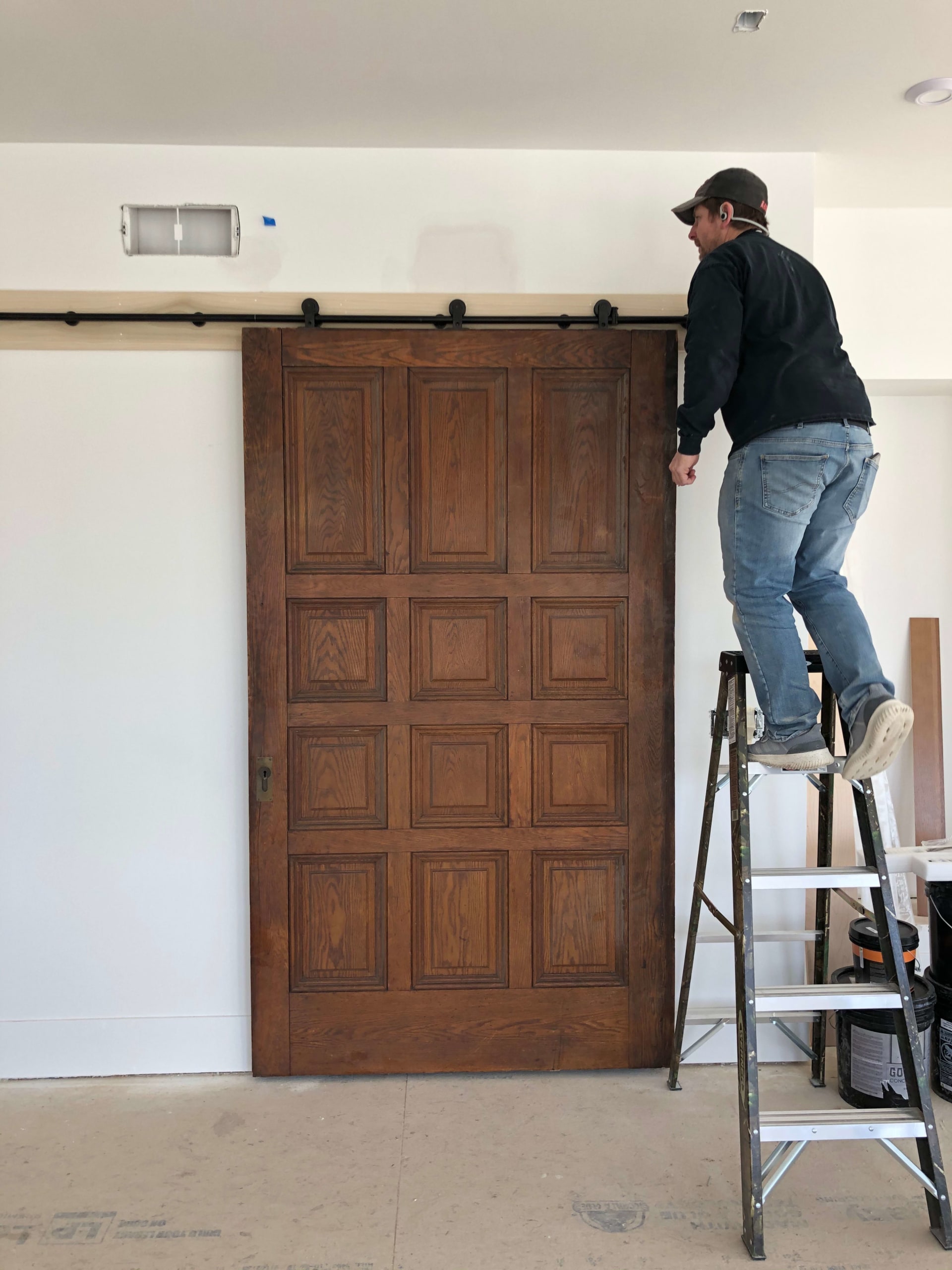 Elevation Home Builders drove to Minneapolis to pick-up and add a salvaged 2 inch thick oak pocket door from a 102-year old home to use as a barn door in their modern craftsman-styled home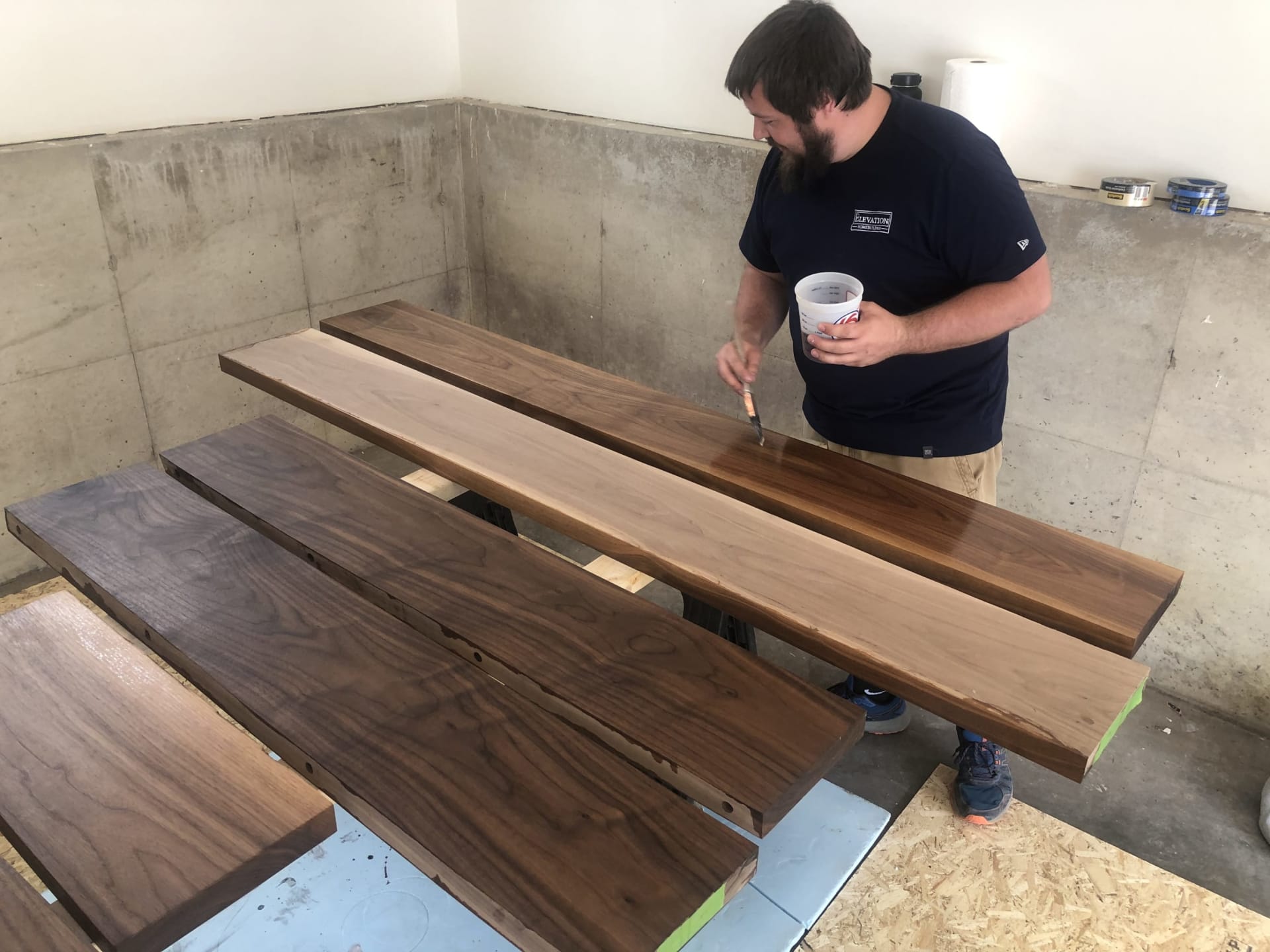 Elevation Home Builders stain thick pieces of walnut for floating shelving accents in a kitchen remodel having drove two hours to pick up the artisanal wood from a northern Iowan millwork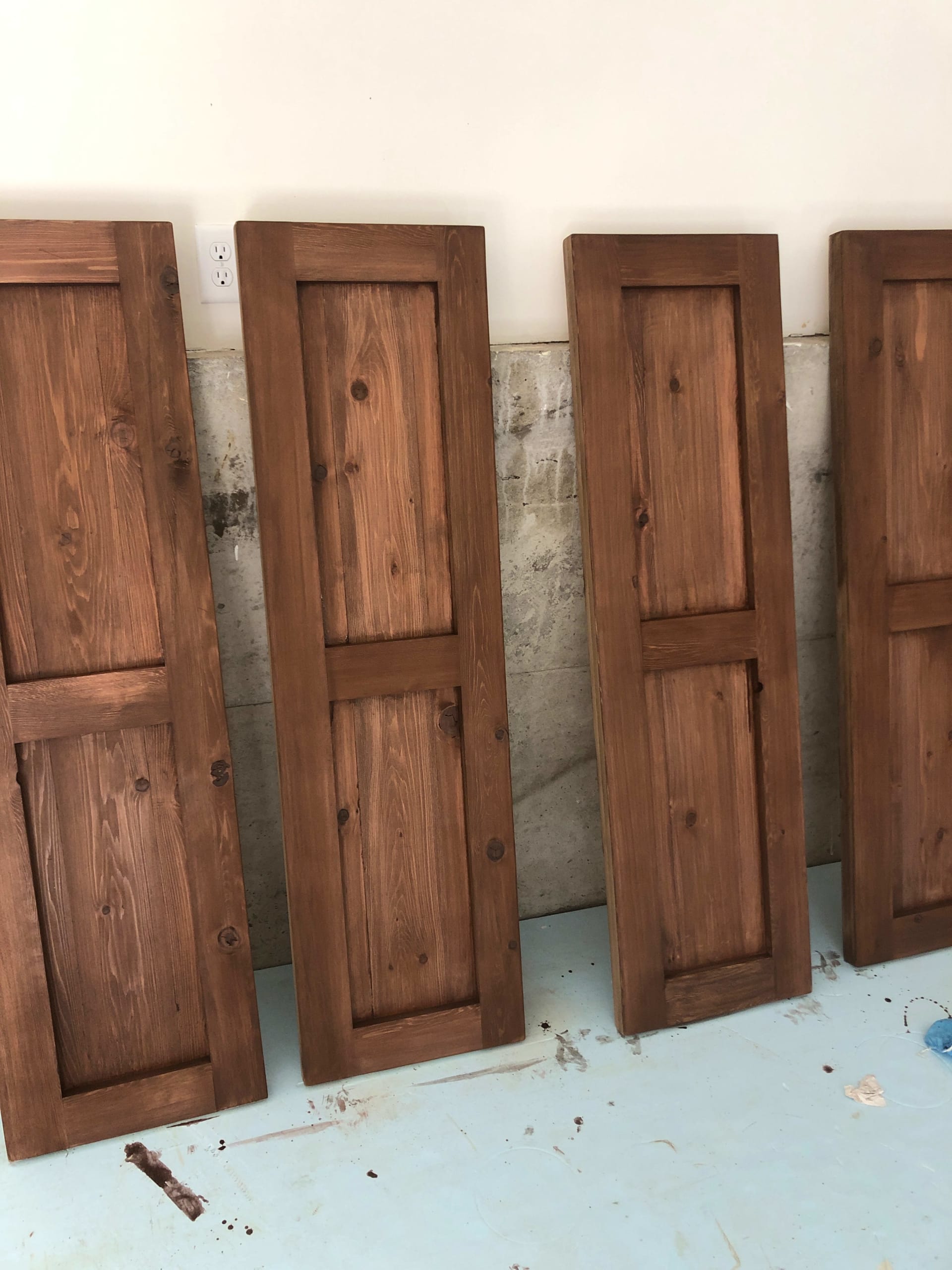 Elevation Home Builders stain cedar shutters handmade by a carpenter out of Cedar Rapids to add some warmth to this whole home renovation